Online Advertising

Reimagined
An all-in-one platform that makes advertising your business easier than ever before, with advanced A.I. learning and optimizations to maximize your local reach and ROI.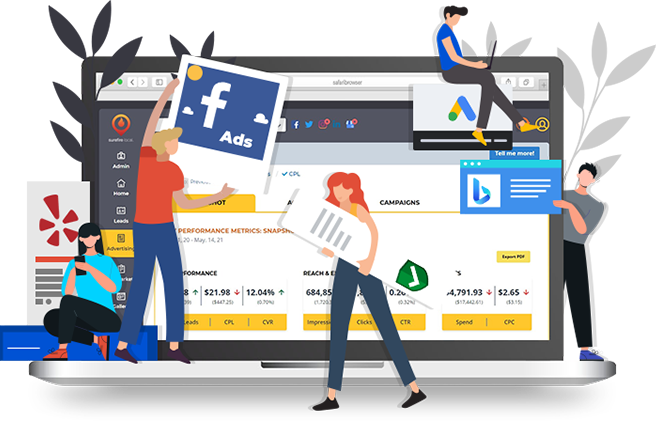 Become an Advertising
Superhero
Make online advertising easier than ever before with the Surefire Local Marketing Platform.
Activate new ad campaigns on Google, Bing, and Facebook (among others) all from one platform
Track and measure performance across channels and campaigns so you're never in the dark on how your ads are performing
Get help when you need it or want to take your advertising beyond what your current resources allow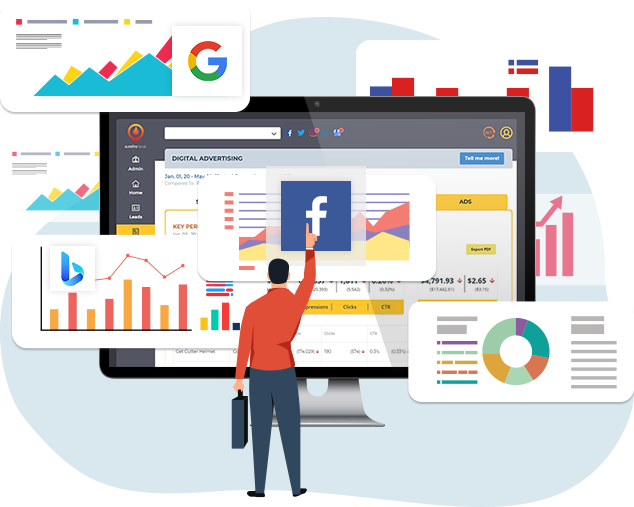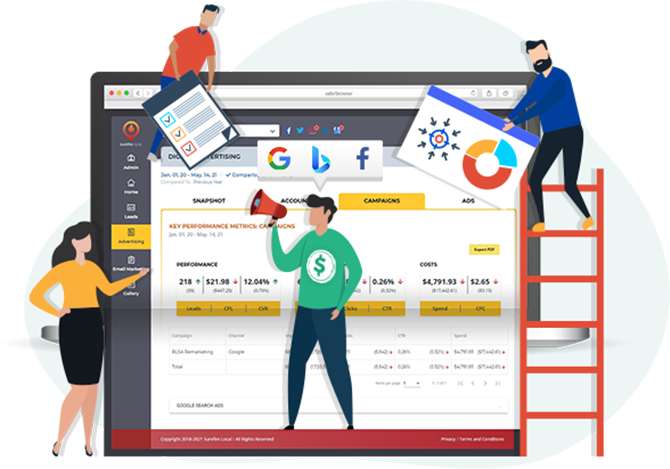 Improve Local Reach and ROI
Leverage next-generation artificial intelligence to ensure ads are fully optimized at all times.
Increase your visibility in specific local markets through location targeting
Distribute your budget across Google, Bing, and Facebook for maximum reach
Adapt and pivot your budget to put more dollars towards the channels and campaigns with the highest ROI
Show the right ad copy and offer to the right prospect to close the deal
Grow your business profitably with an all-in-one platform
Get started with the industry's #1 all-in-one local marketing platform to attract new customers and grow profits efficiently.
Increase awareness and reach a local audience across all the channels your customers use