Quality leads
Improving lead quality can double your closing rate.
Surefire helps you get better quality leads that turn into customers. Qualified leads buy faster and spend more, and are easier to close.
Here's how to do it:
Targeting. Build a digital footprint focused on high-quality customers.
Optimize. Refine digital campaigns to avoid unqualified visitors.
Analytics. Track results and measure lead quality improvement over time.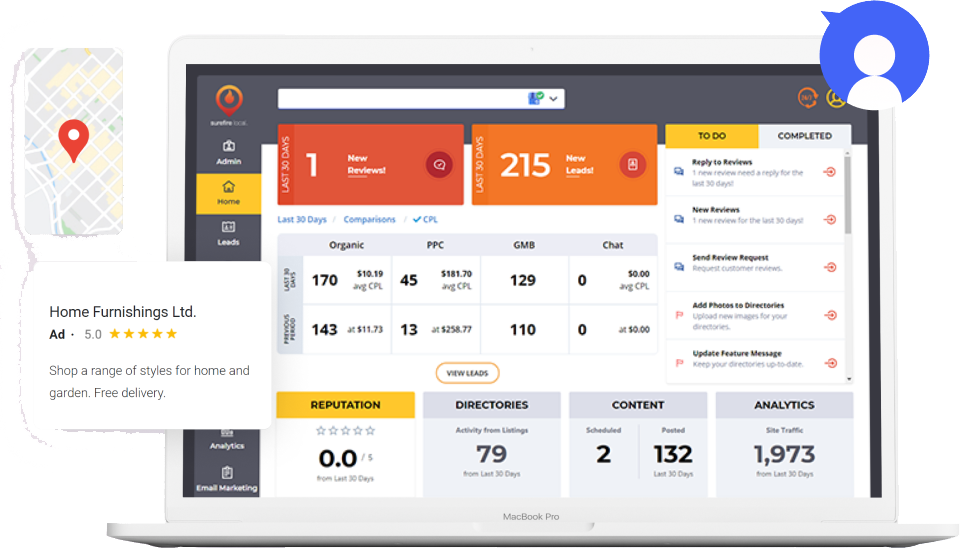 Surefire's strategic partners

How to capture more high quality leads
Targeted digital footprint
Get found by high quality customers. We focus your digital presence on customers who are in your area, match your ideal customer, and who are ready to buy.
Surefire Local helps you publish location-optimized search engine content. We also focus on recency, relevancy, and proximity so Google shows you to people that will actually convert. Then we distribute that content through Google, Yelp, Bing, Yahoo, and more to capture as many customers as possible.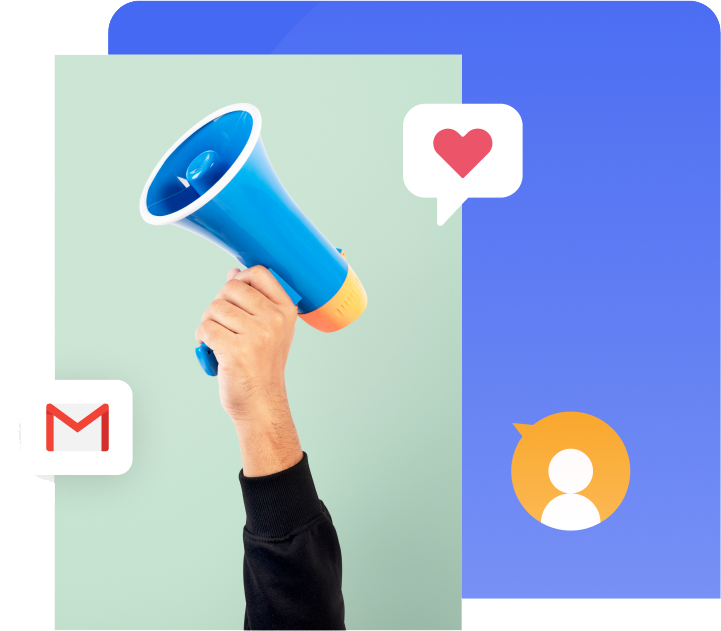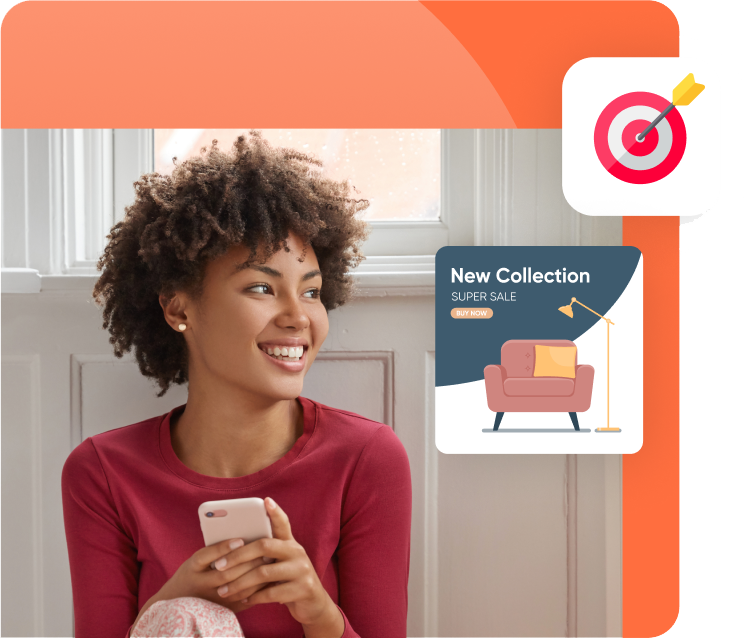 Optimized digital advertising campaigns
Stop throwing away money on people that will never convert. Optimize your digital campaigns so they are focused on channels, locations, and high intent customers with the highest ROI.
With Surefire Local, you can create campaigns targeted to your area. Set up filters to exclude anything that would disqualify someone, such as people who aren't ready to buy or don't qualify financially. Focus spend on the highest converting channels.
Campaign Tracking and Analytics
Measure the ROI on all your marketing activities. Understand exactly what is driving you the most qualified leads and measure your progress over time.
Surefire Local automatically tracks how marketing activities are performing. Get real-time data on campaign and channel performance. Track which lead sources convert into customers, and how much each of those customers go on to spend.
How Surefire Local helps you generate and close more leads
Generate Better Leads
Show the right ads to the right people so you get more inquiries in your area.
Set up targeting that ensures bad leads don't enter your pipeline.
See which keywords and topics drive the best inquiries; create more content around those topics.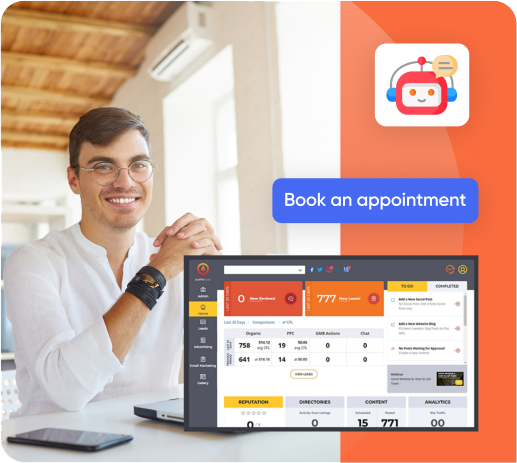 Close More Customers
Allow customers to book appointments online.
Get instant notifications when a new prospect asks a question.
Reply to inquiries instantly via text and chat box.
Request a demo to see how Surefire's all-in-one marketing platform can expand your online presence.