Local Marketing
Reimagined
An all-in-one platform that makes marketing easier and lessens the guesswork and stress of running your business profitably.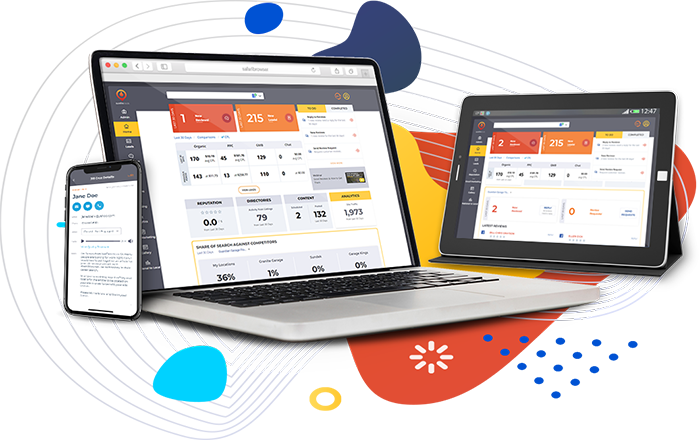 Think Bigger
Surefire Local Marketing Platform gives you the freedom to work the way you want; whether that's from the office, home, a coffee shop or anywhere life takes you.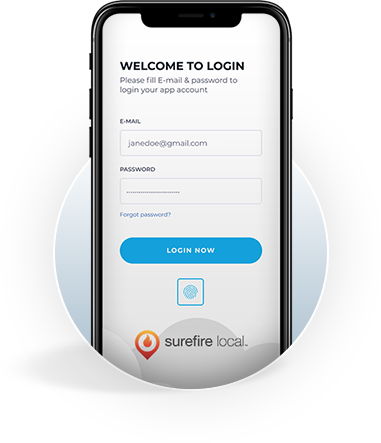 Speed to Lead
Level up your online presence with an app that gives you local marketing superpowers.
Security
You and your team will have one, secure login.
Usability
Easy-to-use app that makes marketing fun.
Speed
Accomplish things at lightning speed.
All-in-one
Run your marketing with a complete solution.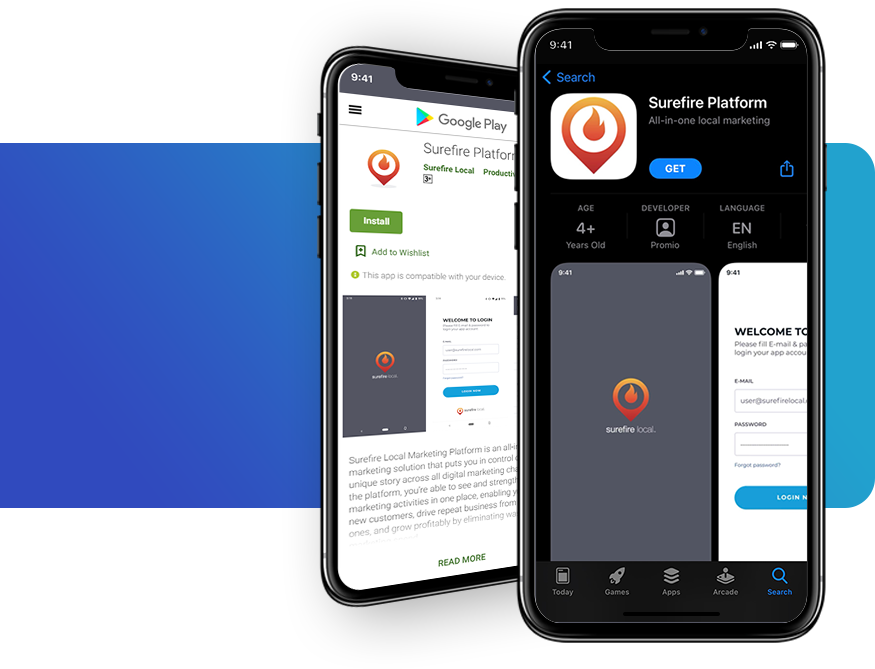 The Future of Work
The future of work is not in an office setting and Surefire Local Marketing Platform unlocks the future of local marketing for time-crunched small business owners in ways no one has done before.
*NOTE: You must have a Surefire Local account to use the mobile app