More Revenue
Get up to 320% more leads, customers, and revenue with optimized digital marketing.
Surefire helps you use digital marketing to fuel growth, all at a fraction of the cost of traditional marketing agencies. Here's how:
Increase Visibility. Optimize your business's profile on popular search platforms including Google, Bing, and Yahoo.
Nurture Prospects. Build and nurture customer relationships with emails, social media, and web content.
Measure Results. Track the effectiveness of your marketing campaigns. Understand where your best customers come from and how to get more.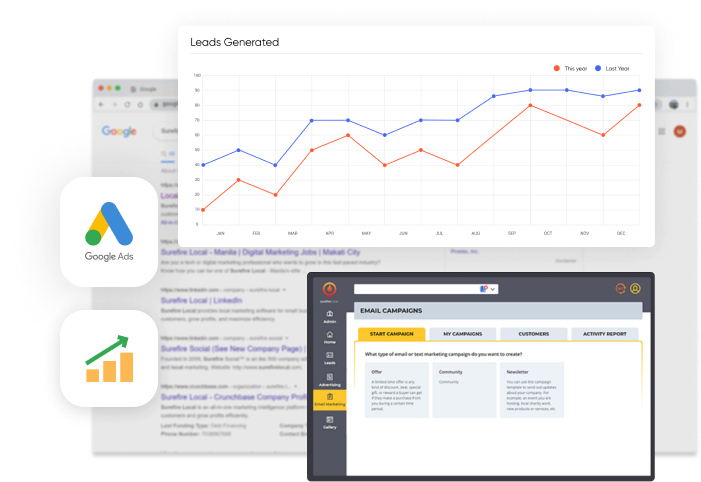 Surefire's strategic partners

3 key ways to increase revenue online
Offer value
Generate demand for your services by publishing authority-building content. When your content offers valuable information to your target audience, it sets you apart from the competition, builds trust, and creates desire to become a customer.
Surefire Local makes it easy to post and distribute high converting content. Publish blog posts to your website, social profiles, and more, in just a few clicks. Send blog content via email newsletters. Nurture new leads with relevant emails.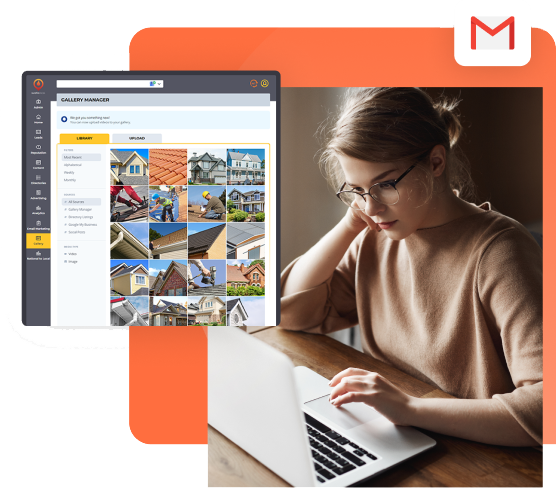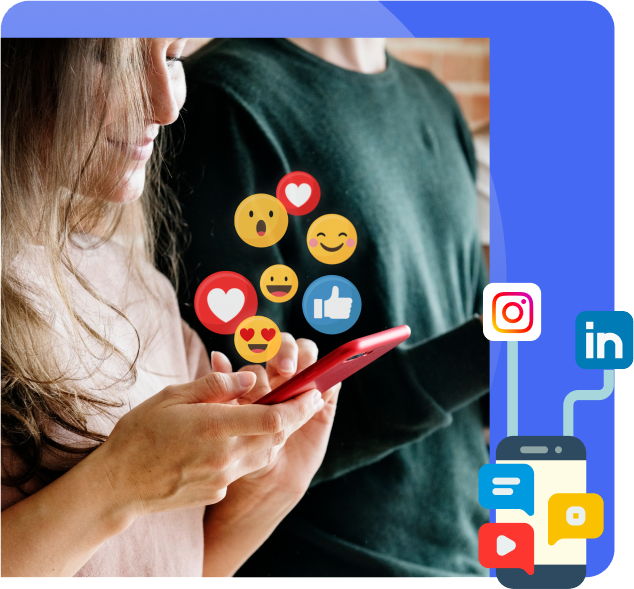 Become more visible
Get found by more ideal customers by optimizing your search engine profiles. Show up on search results before competitors. Get ads seen by customers who are ready to purchase.
With Surefire Local, you can quickly increase your visibility and get more inquiries. Post updates to your listings on Google, Bing, and Yahoo, to boost your SEO ranking. Optimize your profiles. Launch high converting ads.
Optimize campaigns
Know where your customers come from. Reduce marketing expenses and get more business by focusing on your most successful channels.
Using Surefire Local, it's easy to analyze your online marketing channels. See which channels generate the best customers. Track conversion rates, cost per lead, overall ROI, and more.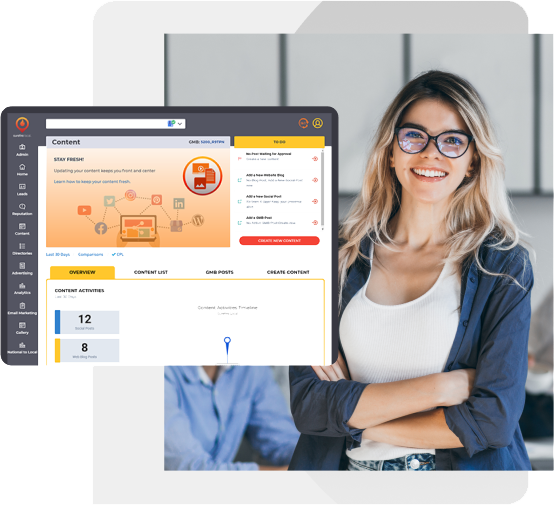 How Surefire Local helps you get more revenue
Grow Brand Awareness
Publish blog posts that drive website traffic.
Post to Facebook, Instagram, Twitter, and other channels, all from one place.
Update your Google Business Profile so you consistently rank in search results.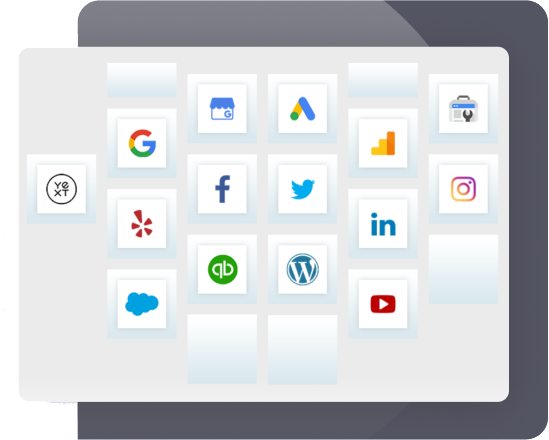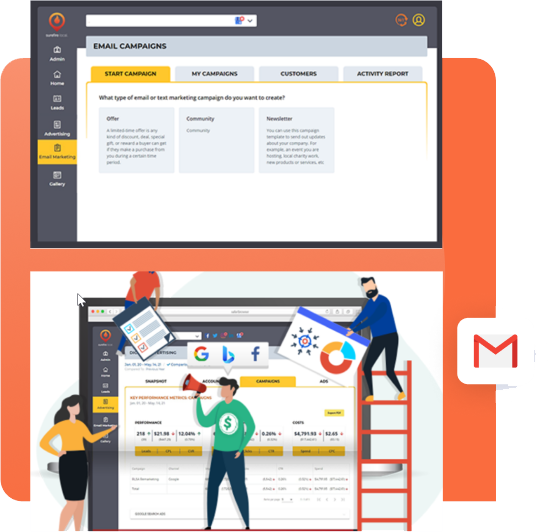 Increase efficiency and get results
Send value-filled emails that drive prospects to inquire.
Retarget website visitors and capture previously lost leads.
See which channels generate the most ROI so you can focus on those areas.
Request a demo to see how Surefire's all-in-one marketing platform can expand your online presence.