Wanted to share this video of a campaign from BURGER KING® Belgium. As part of the ad campaign, Burger King built a website so that people going away on vacation could give their colleagues or anyone receiving their Out of Office message a coupon for a free Oreo Shake or a burger. The video has gotten a lot of attention in advertising circles and we think it is a great idea.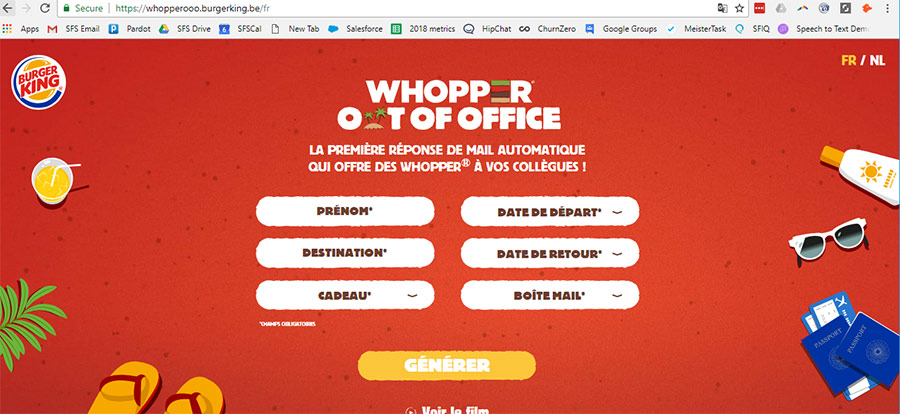 This is also the season for a lot of hardworking business folks to be out of the office. Here are some ways we have seen that people have been creative with their Out of office messages:
a) Existing customers: For any urgency provide a contact that customers can reach out to in your absence.
b) Be creative: Our friends at RAM Driveway Sealing said in their out of office message – "At present, we are giving our squeegee-brushes a much-needed rest"
c) Direct them to your website: There are many things that prospects can do on your website. They can schedule an appointment or send you details through the website. Let them know where to find you online.
d) Give them a offer: One creative company offered free fireworks debris removal from roofs. This was excellent since most roofing contractors offer a free roof inspection, this gave them a foot in the door and cheers from homeowners. You could let them know they can get a free inspection or other offers. Make the offer as part of the Out of Office message at the beginning. In many cases, people don't open "Out of Office" messages unless you hook them with your first few words in the message. "Open for a free Burger" 🙂