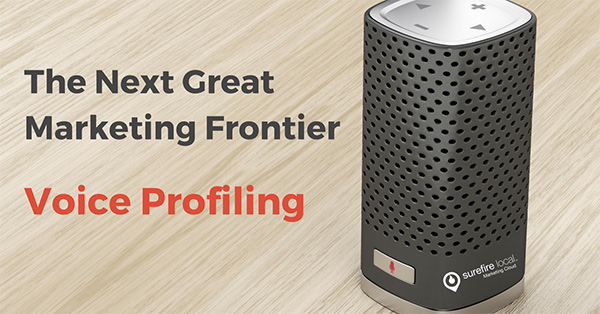 According to the Carnegie Mellon University,"An estimated 700 centuries worth of speech is spoken over cellphones alone each day". In 2017 an added dimension is the popularity of smart speakers. Google sold an estimated 6 million Google Home Minis and Amazon's Echo Dot was another best seller in 2017. In our well-connected world, thousands of voices are transmitted on video, podcasts, phones, snapchats, voice messages on WhatsApp and more. At home, the smart speakers are listening to your instructions and analyzing your requests and using A.I. to provide you with better answers. By the way, according to Alexa my son is among the top 1 percent of people playing the History Quiz Game. Yay!
There are two things to consider with the popularity of voice.
Identity: Voice has a uniqueness and is identifiable and as distinct as fingerprints or DNA.
Profiling: Using artificial intelligence, voice recordings can be analyzed to describe a person and their bio-relevant parameters like weight, body, shape, behavior type, surroundings, level of education and could even extend to the presence of diseases or medication.
Today you can ask your Google Home for the weather, ask your car to navigate, unlock your phone with your voice, and so much more. All of these actions create data that A.I. can use to analyze and help you get better answers and services, quicker.
As research into voice becomes more advanced, companies may be able to use voice profiling in these ways:
Customer Support: Identify a distressed customer and route them faster, pre-authenticate them instead of asking for a PIN.
Sales & Marketing: Voice analysis helps identify the profile of the caller and their readiness to purchase routes them to different teams.
Medical: Easily identify health state and the presence of particular disease(s) and disabilities.
So in the near future, you may hear this, "This call may be recorded for A.I. purposes…" What do you think?
References: