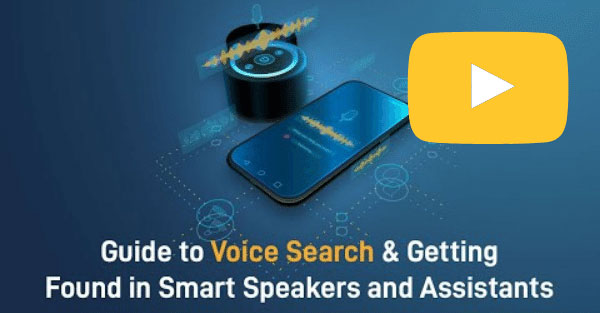 Welcome to the scoop, where Surefire spills entertaining news and cures your digital marketing blues. Check back every other week to get the latest.
---
Inspiration of the Day
"Good content isn't about good storytelling. It's about telling a true story well." – Ann Handley

Do you tell your true story well across all marketing channels?
4 Reasons Why Your Business Needs to be on Google
If your business isn't using Google's tools to the fullest, you may want to reconsider. Here are 4 ways your business will be more likely to get found on Google.
-Display content in a way that answers questions for curious prospects
-Make sure your Google My Business page is updated so that you are found locally
-Become voice-search optimized
-Understand the whys and hows of the people searching for you
Q/A
How do businesses benefit locally?
Whether you are a small business with a single location, or a local office of a multi-site enterprise, increasing your online presence in the local market is an essential way to generate qualified leads and bring in customers. Surefire Local's 'all-in-one' platform allows you to manage your digital marketing efforts from a single console. This helps you understand your online marketing performance in real-time and adjust quickly so you can create broader brand awareness, generate a greater share of leads, drive higher ROI and win against your competitors.
Marketing on Google
Are you consistently making sure your business is easily found on the world's most popular search engine? One of our digital marketing experts walked through some surefire tips for increasing your business' local visibility through your website and Google's powerful tools: Google My Business, Google Ads, Local Service Ads, YouTube, Image Search, and more. If you haven't heard his useful tips, you may want to take a look and hear his secrets to success.
An Official Surefire Citizen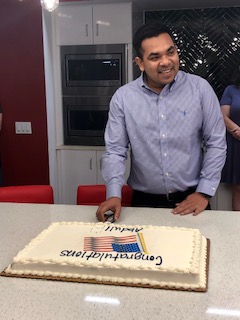 Last week, one of our team members, Abdul, officially became an American citizen. He's worked so hard and we couldn't be more proud; we had to celebrate his accomplishments! (PS – Abdul has been one of the driving forces behind making our new platform update AWESOME for our clients)