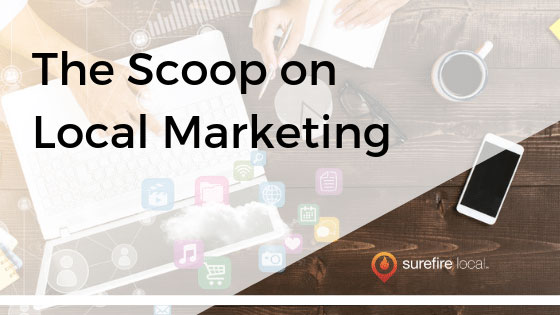 Welcome to the scoop, where Surefire spills entertaining news and cures your digital marketing blues. Check back every other week to get the latest.
---
Inspiration
"Marketing without data is like driving with your eyes closed." – Dan Zarella
Easy checklist to kickstart your local marketing
I'm sure your business goals are geared towards improving your revenue…I'd be shocked if they weren't. But in a world that's always changing, how can you increase your revenue? Here are some tips for local marketing that will gradually lead to an increase in sales:
-Claim your Google Local Listing
-Run local SEO campaigns
-Engage with your audience on social media
-Get reviews and testimonials
-Tell your story across all marketing channels
Q & A
Why do I need to focus on online reviews when I only market by word-of-mouth?
Today, reviews are one of the most important determinants of a businesses' success. When a prospect hears about your business, they are most likely going to check you out online before asking about your services. Chances are they're going to look at your online company reviews as well. For the best results, businesses should be managing and requesting reviews. Are you?
Announcing our new Surefire team member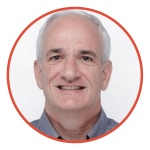 We have some Surefire news for you. We're excited to welcome David Heyman as one of our new Surefire team members. David is joining the marketing team as the Director of Demand Generation. He has been working hard to help expand our scope and provide new and engaging educational opportunities for small local businesses across the country. Welcome, David!
Will you be apart of next week's panel discussion?
We're thrilled to welcome back three leading digital marketing experts to host their popular panel discussion to help you manage online reviews and use your reputation to help grow your business.
Learn more and register now to save your spot!