What should I be planning today to prepare for tomorrow?
Listen to Kyle Hoffman of Roofing & More discuss his current approach to achieve a stronger company in a post-COVID-19 world.
"We are taking a hard look at the big picture, not only today but in the near future. And we make decisions based on facts and data, not fear. I know that what I do today, I won't feel the effects of until two to three months out. If I pull back the scope of my marketing now because of fear and feelings, rather than data, it's only going to hurt me in a few months." Listen to Kyle's podcast (5 min).
What can I do today that will help my lead flow?
Staying active is a crucial strategy to maintain your health, both personally and in your business. Now is a great time to work on the upper part of your marketing funnel and leverage your Surefire Local Marketing Platform (SLMP). The following tactics should be able to help!
5 tactics to build awareness, interest and (ultimately) leads for your small business
1) Email your prospect list
This newly released feature of the Surefire Local Marketing Platform is a great way to stay engaged with your prospect and customer lists. Send an email with a promotional offer for spring appointments.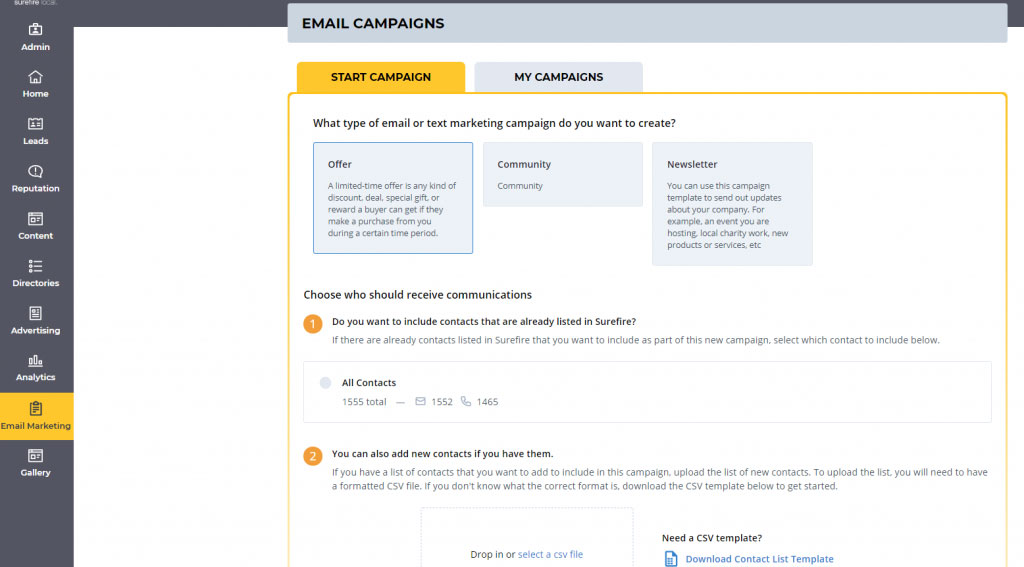 2) Publish 5 new photos each week
Show off your stellar work by sharing photos of completed projects. Your photos will publish to your Google My Business listing plus 70 other online business listings.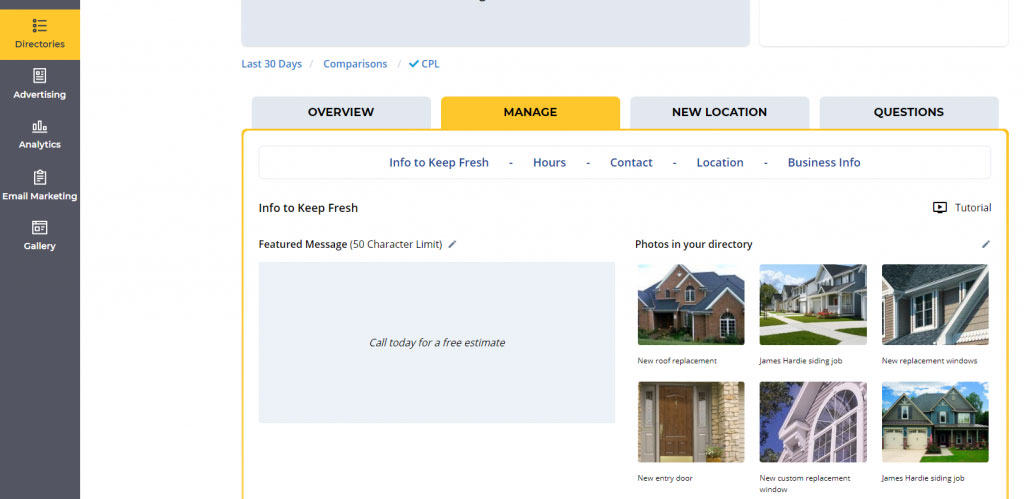 3) Respond to recent reviews
True, while Google has paused the review functionality of Google My Business in response to the coronavirus (COVID-19) outbreak, it's recommended to still be active in your Google My Business listing. A great way to do that is to review the latest reviews you received and post replies to any that haven't been responded to yet.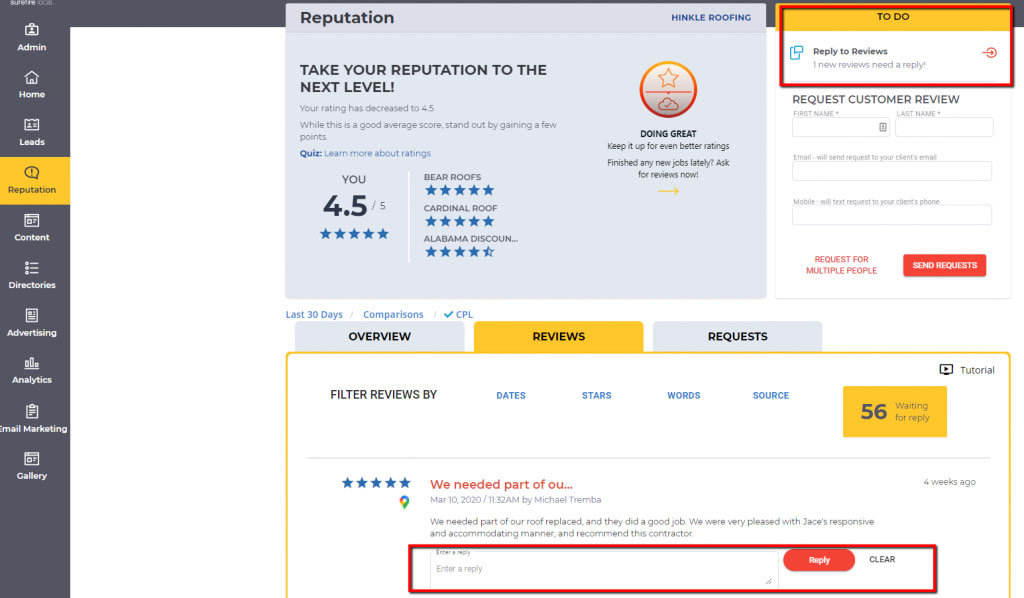 4) Publish at least 3 social media posts per week
This is a great way to stay in front of your customers, prospects, and fans in the local community. Social media engagement is at an all-time high right now as most people are staying home but still wanting to check-in and connect with their friends and family.
5) Adapt to virtual appointments
We're seeing the adoption of virtual appointments being used by Surefire Local customers across all industries. We also don't believe virtual appointments will go away either once the COVID-19 pandemic ends. If you have not already added the option of offering virtual appointments, think about adding it! This could become part of the "new normal" that emerges at the end of all this.
SUGGESTED READING: 8 minute tutorial on how to use Google Hangouts for virtual appointments
These tips and top-of-the-funnel marketing activity will help you prime the pump for bottom-of-the-funnel activity and help drive more leads for your small business.