60%
increase in lead generation MoM
63%
increase in local website traffic MoM

Client Industry:
Professional Services
Client Headquarters:
Lehi, Utah
Challenge Summary:
Prattland Music Adventures recognized it was time for a change when their current marketing provider became less and less attentive over time, provided no visibility into performance, and were ultimately not delivering on the ROI Prattland Music Adventures needed to grow their business profitably.
Solution Summary:
Highly Engaged & Active Online Presence
Reputation Management
Content Creation
Local SEO & Website Optimizations
Digital Marketing Strategist

The Challenge
Prior to working with Surefire Local, Carla and Dennis Pratt, Owners of Prattland Music Adventures were partnered with another marketing team. While things were great in the beginning, as all new relationships tend to be, they quickly came to feel as if their business's best interests were not at the heart of this agency. As their expensive fees stacked up, the agency became less and less involved over time. Meetings together to review their progress became few and far between and their attention to detail dropped off significantly. And ultimately, Carla and Dennis were left with no idea what results their marketing was getting them. Since they were not seeing the ROI they needed to grow their business profitably, they decided it was time to take control themselves.
Wanting to optimize their marketing and gain transparency into ROI, Carla and Dennis set out on their search to find a replacement. That search ultimately led them to discovering Surefire Local. And after attending a Surefire Local Marketing Platform demo and speaking with our team, they were intrigued by the kinds of results they could achieve through a partnership that provided them with software they could use to control their own destiny, while also getting any guidance and help they needed along the way.
The Solution
Together with their Digital Marketing Strategist, Carla and Dennis set forth on developing and launching a coordinated marketing strategy that aimed to increase their digital footprint and accelerate their local growth. Their biggest hurdle early on was creating a baseline to measure success. Since they came from an agency who failed to deliver any reporting or insights into historical data, they set out to completely reimagine their marketing strategy from the ground up. Only this time, they themselves would have access to the data and information that would be crucial in making smart decisions on how best to grow their business.
From the very start, they saw the results they were hoping for across the board. With all of their marketing plugged into the Surefire Local Marketing Platform, they were quickly able to gain control over their lead generation, reputation, website optimizations, content creation, and social media all in one place. And they haven't looked back since.
Two major areas of improvement came with regards to their online reputation and content creation. Since partnering with Surefire Local, they have been able to improve their brand awareness and reputation online by acquiring a steady influx of new reviews each month and responding to each and every customer in a timely manner. As far as content went, aside from the occasional Facebook post, there was not much. But now thanks to the ease of being able to publish to all their social media platforms at the same time utilizing the Surefire Local Marketing Platform, they've been able to maintain an active presence and engage their customers across Google My Business and their social media.
"There was a learning curve for us at first to understand the platform, but we now feel like we have a better handle on our marketing because of it. We are very pleased with Zach, our Customer Success Manager, who has been there for us every step of the way. He meets with us consistently, answers questions whenever we need him, and he is extremely patient when explaining any concept that is new to us. The Surefire platform is easy for us to work with now and we've been very happy with the results we're seeing."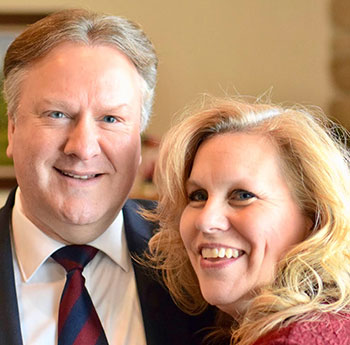 Dennis & Carla Pratt
Owners of Prattland Music Adventures
The Surefire Difference
Prattland Music Adventures has established themselves as one of the leading music studios, providing top quality, engaging, and fun private and group music lessons for people of all ages.
Through utilizing the Surefire Local Marketing Platform and meeting regularly with their Customer Success Manager, Carla and Dennis feel more in control of their marketing and confident in their ability to grow their business profitably. More so, they're ecstatic about the future of their business. From gaining full visibility into their marketing activities and transparency of ROI, they've been able to maximize their marketing budget to fuel their local growth in the following ways:
Online Visibility
60% growth in overall search traffic to their website MoM
Lead Generation
60% growth in new customer inquiries MoM
Reputation Management
8500% growth in online reviews