193%
increase in clicks to website
162%
increase in clicks for directions
6.5x
growth in listing impressions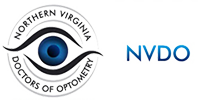 Client Industry:
Optometry
Client Headquarters:
Northern Virginia
Challenge Summary:
NVDO needed to revamp its online presence and prioritize local search.
Solution Summary:
A centralized solution to improve local search performance and drive engagement from new patients.

Northern Virginia Doctors of Optometry (NVDO) has enjoyed a long standing relationship with its local patients. A trusted presence in the Northern Virginia area since 1975, the organization has had many patients return for optometry care over the course of years – even decades. But with more than 80% of consumers today using search engines to find local products and services – and patients relying on online reviews as much or more than personal recommendations – NVDO recognized the importance of optimizing its online presence and delivering answers in local search.
To do this, NVDO sought a solution that would help it streamline the important information about its locations, respond to reviews across sites, and improve search performance in order to increase patient engagement and visits.
"A lot of our patients have been coming for years, and that's because the practice has been established for years," says Bianca Surita, office manager at the NVDO Crystal City location "But we recognized the need to evolve with the market around us. More and more people are finding us online. We realized that we needed to do a better job reaching them – in search, and with a positive online presence through reviews – if we wanted to stay in the game."
"We consistently check to see if we are growing with our new patients, and we are, more than ever. That's been one of the biggest successes of working with Surefire Local and Yext."
To take control of its online presence, NVDO began working with Yext Channel partner Surefire Local, whose marketing platform is an all-in-one solution aimed at helping businesses – both local and national-to-local grow profits and maximize efficiency. Surefire Local leverages the entire Yext platform, integrating it fully into its own Surefire Local platform for a seamless solution for its customers. NVDO started to take full advantage of the Surefire Local and Yext integration in 2017.
What does this integration offer? With Yext, Surefire Local has enhanced its ability to manage information about its customers' businesses across approximately 175 digital services globally, including Google, Amazon Alexa, Apple, Bing, Facebook, Yahoo, and Yelp, making sure all of the facts about NVDO – including hours, addresses, phone numbers, and services offered – are consistent across search experiences and directories. And by suppressing duplicate listings and leveraging Schema markup to maintain consistency online with Yext, Surefire Local helps NVDO surface more often in local search results at key moments. This helps NVDO reach more patients who are actively searching for optometry care, allowing them to generate more clicks and appointment inquiries.
"The Yext partnership is a key piece of the Surefire platform that allows us to offer our customers an easy way to both get their business information everywhere and also update messaging from one centralized dashboard," says Chris Marentis, founder and CEO of Surefire Local. "Having all this data and real-time updating capability together in one place provides a powerful local marketing platform for businesses to grow their business profitably."
NVDO also leverages Yext's review response feature, streamlining the process of assigning and responding to reviews. This gives the organization greater visibility into what patients are saying about the brand, and the ability to respond directly.
By delivering answers across the many search experiences customers are using to ask questions, leveraging Schema, and managing reviews, NVDO has improved its performance in local search. The organization is driving more impressions and clicks from patients – ncluding high-intent actions that lead to appointment bookings, like clicks for directions to a practice.
Surefire Local and Yext "Have really made it easier for us to manage how we interact with people online across multiple platforms – without having to individually log in and individually manage those different online platforms," Surita explains. " handle all of our online reviews, too, and now I'm able to see them from one place. It really helps me keep on top of them and deliver a better experience."
NVDO sees an increase in customer engagement across search experiences.
Since launching with Yext in March 2017, NVDO has experienced a 193% year-over-year increase in clicks to its website and a 162% year-over-year increase in clicks for directions (March 2017 – June 2020). The organization has also seen 6.5x year-over-year growth in listing impressions, compared to data prior to partnering with Yext (March 2016 – June 2017 as compared to Mar 2019 – June 2020).
Since launching with Yext's review response feature, NVDO has responded to more than 40% of reviews received (March 2018 – June 2020).