Getting Started with Surefire Local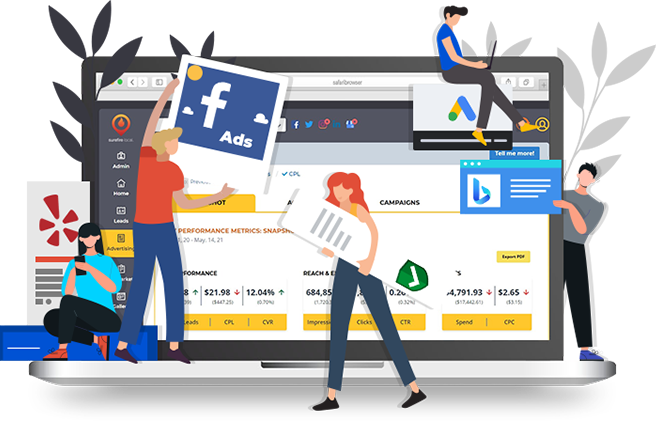 Prepare for your onboarding and come with the following:
Meet The Team
Account
Manager
Your main point of contact providing strategy & guidance, ensuring you get the maximum value from your partnership with Surefire and helping you navigate our technology.
Implementation
Manager
Specializes in developing an understanding of your digital presence to execute your onboarding by configuring your Surefire Local Platform.
Content
Team
Our team of professional writers are focused on creating keyword rich content for social media posts and blogs dedicated to creating engagement and optimization opportunities.
Helpdesk
Support
Your 24/7 support team available for assistance directly from your Surefire Local Marketing Platform.
In-Platform
Tutorials
Self-help instructional videos are available throughout your Surefire Platform. Helping answer common questions and functionalities to set you up for success.
Digital Marketing Experts
This team works behind the scenes to develop the industry-specific tactics and strategies which will generate the best results for our customers.
Platform Integrations
To begin using the Surefire Local platform, there are a few key integrations that must be connected. More details on how to do this can be found on the back!

Yext
Your businesses directory information is more valuable to search engines when it is uniform across the internet. With the Surefire Platform you have control to update information as your business evolves.

Facebook
Connect Facebook to the Surefire Platform to view feedback from your customers and create content from a centralized location.
Google My Business
Your Google Business Listing is how customers find you online. The Surefire Platform helps track engagement to manage your digital footprint.

Google Analytics
Google Analytics provides data to the Surefire Platform to better understand your customers.

Website Access
Access to your website allows our team to install our trackability for optimum performance online.
Registrar Access
When Surefire creates a website for your business, our team will use the access to your domain to launch your website.
3rd Party Integrations
The Surefire Platform can integrate to various CRMs to share information about leads your business receives.