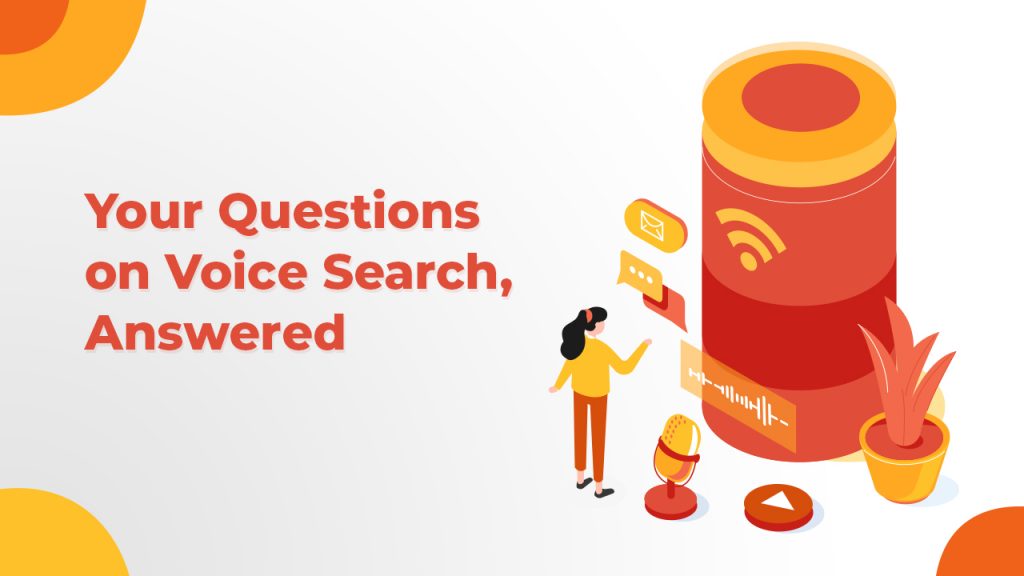 In the voice search world, the customer journey starts with a question. Consumers have moved from browsing and doing basic keyword searches to asking everywhere. What does this mean for local businesses? Simple: you risk losing customers if you're not answers-ready.
But before you become answers-ready, you need answers to a few questions yourself.
WHO is asking the questions?
Your customers are! Last year, 58 percent of consumers used voice search to find local business information, and half of all online searches will be voice searches by next year. Interaction with voice-enabled devices is already part of consumers' day-to-day routine, with 65 percent of 25- to 49-year-olds using them at least once per day.
WHAT questions are they asking?
They're asking questions about you and your services: where you're located, what your hours are, what your customers are saying about you, what you offer and more.
WHEN should I start answering questions?
ASAP, if you haven't already started! Voice search is no longer "the next big thing"; it's here. Local marketing strategies have evolved from demographic, psychographic and behavioral marketing to intent marketing—or, in other words, from keywords to questions.
WHERE should I answer questions?
You need to optimize for the customer experience on multiple fronts: web results, voice results and chat results. A good voice strategy won't just affect one aspect of your marketing, but your entire digital footprint.
WHY should I answer questions?
Because natural-language questions convert 2.5 times better than keywords. They are low-volume, low-competition search phrases that are easy to rank and easy to convert. Voice interaction is directly linked to local Search and an increase in valuable phone calls, with 28 percent of consumers going on to call the business they voice-searched for.
HOW do I become answers-ready?
These three steps encompass a wealth of voice optimization strategies:
Build your "knowledge graph". Collect, structure and manage the facts about your brand to answer nuanced questions.
Answer questions yourself. Add key elements to your website to capture consumer intent and answer specific questions.
Answer questions everywhere. Make sure AI-based services like voice assistants and search engines deliver brand-verified answers to your customers' questions.
Be found in a voice search world with the help of Surefire Local.
The growing ubiquity of smart speakers has created a unique local marketing opportunity, and we want to help you, our customer, capitalize on it. Through strategic partnerships with Yext and Amazon's Alexa, Surefire is able to streamline local marketing for small businesses while adding voice search capabilities, all without making marketing efforts more difficult.
Find out more about Surefire's hardworking marketing solution by calling 571-327-3391 or by sending us an email at marketing@surefirelocal.com.