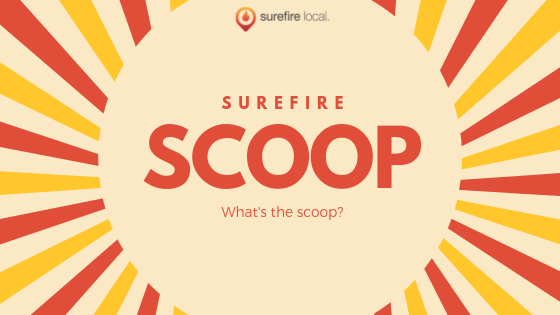 Welcome to our new segment, where Surefire spills entertaining news. Check back every other week to get the latest scoop.
---
Inspiration of the day
"An office is for not dying. An office is a place to live life to the fullest, to the max, to… An office is a place where dreams come true." -Michael Scott, The Office
Nailed it
Chip and Joanna Gaines have big plans…they're headed on to their own TV channel. What's stopping you from doing the same?
Got Questions?
If I spend more money in my business' digital marketing, will I see better results?
Flippantly spending more money in the digital marketing space isn't instantly going to give you the results you want. We stress that when you look for a digital marketing partner, they understand your business goals and are experts in your field. Each Surefire customer is unique and their spend is tailored to their geographic location, lead goals, and industry needs. Spend wisely.
Sold!
We've got a new roofing customer and his whole business is making the most out of our platform. Along with his web designer and digital marketing consultant, the three each have a personal login to the Surefire Local Marketing Platform. This allows each of them to navigate their respective responsibilities, all in one place when it comes to executing the owner's business plan. Talk about genius.
Surefire Bloopers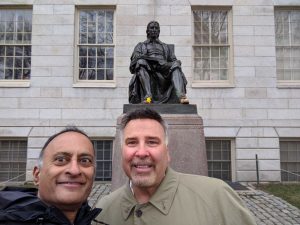 Hey John Harvard, meet Shashi Bellamkonda and Chris Marentis! Our "wicked smaht" CMO and CEO traveled to Boston for a speaking engagement. We heard that Chris' segment left the audience with their jaws dropped…I guess what happens in Mass, stays in Mass.
---
Sign up for next week's "Google My Business Workshop" to get the latest updates for home contractors.