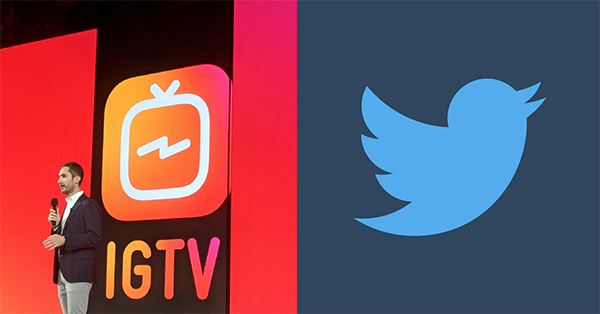 There's never a dull moment when it comes to social media and so I wanted to share a quick recap of all the new and exciting announcements/features that have been rolling out or are coming soon that I think can greatly benefit our community.
#1 – IGTV
If you haven't heard, Instagram rolled out a new "mobile-first, vertical video streaming app". This is another move by Facebook/Instagram to prioritize video content over anything else. Unlike Instagram which limits you to short and sweet video clips, IGTV will allow you to share videos up to an hour in length. It'll be really exciting to see how businesses adapt and focus on creating more innovative video content.
For home improvement contractors, I can see tremendous potential to showcase your projects in far greater detail and really explain the process and experience a homeowner will have with your team as they complete the work. You can have someone film a "Day in the Life" of your team as they're on the job site working. It'd be a great way to showcase not only your team's expertise and skill, but also their personalities which go a long way in what makes your business unique.
Learn more here: https://business.instagram.com/a/IGTV
#2 – Twitter's Design Makeover
I personally haven't seen this roll out just yet but it should be noticeable over the next few weeks. Twitter is once again revamping the layout of how Profile Pages look. Some of the updates include:
Pinned Tweets: Just like on Facebook, you'll be able to pin your favorite tweets to the top of your profile page
Best Tweets: The most engaging tweets will appear a lot larger in your feed than tweets that receive little to no engagement
Filtered Tweets: You'll now be able to search for tweets, tweets with photos/videos, and tweets with replies
Full-width customizable header: (no more background image)
Larger profile photo: 400×400
The ability to respond to tweets, retweets, mentions, or direct messages in real time via a pop-up notification
It appears as if the header of your profile will finally serve a purpose, much like how cover photos work on Facebook. Being able to customize your profile like this can help people better navigate your tweets and find what they're looking for quicker. The ability to respond to notifications in real time with popups (again much like Facebook) will help even more with improving customer service by making it easier to respond quickly – which is the key on Twitter as people expect responses immediately.
Learn more about how to make the most of your new Twitter profile layout here: https://kimgarst.com/twitter-profile-business