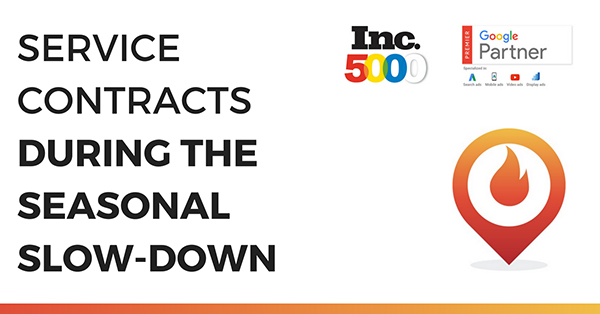 With the summer's hottest days behind us and winter weather still a few months away, you're probably planning on ways to keep the service contracts flowing consistently for the remainder of the year. Many of our customers choose to optimize their spend in digital marketing and advertising to give themselves a leg up on their competition. Happy to share the strategy and show you the Surefire Local Marketing Cloud that makes them succeed with new jobs. BTW, if you setup a demo today or tomorrow, we have a special offer that you should consider. Call or text us with questions (571) 327-339.
Special end of the summer offer includes:
1) Free website (search & mobile optimized and built with structured data and local schema to ensure it appears in your service area)
2) $300 credit towards ad spend on Google Ads*
3) A brand new Google Home Smart Speaker just for attending the demo.
On your call, one of our digital marketing experts can walk you through the kind of savings and sales return you can expect to see with one of our programs – just ask! All they need is a few minutes of your time and I'm sure you will be wowed by what we do for our contractors.