Google has quietly been adding review attributes to its reviews functionality. Reviewers are being asked questions such as, "What do you like about this business?" and can click on answers such as: "Professionalism," "Punctuality," Value," and other attributes.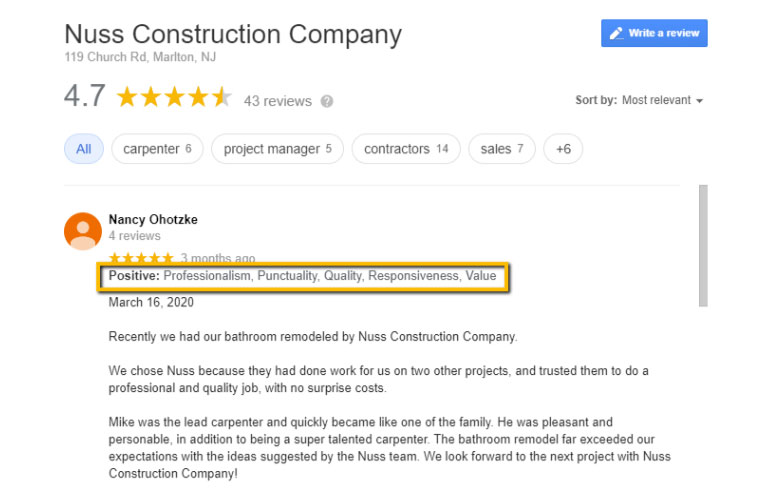 Why Google is Adding Review Attributes
Google added this functionality to make it easier to quickly leave a review and to allow "star-only" reviewers to provide more detail and sentiment. Some key points to make here are:
1/3 of Google reviews are star-only reviews; meaning they contain no words.
Since attributes were added, star-only reviewers are increasingly adding review attributes.
This bolsters each star-only Google review without any typing needed by the reviewer.
As the number of review attributes grow, Google will have a more granular way to grade and rank a business in local search.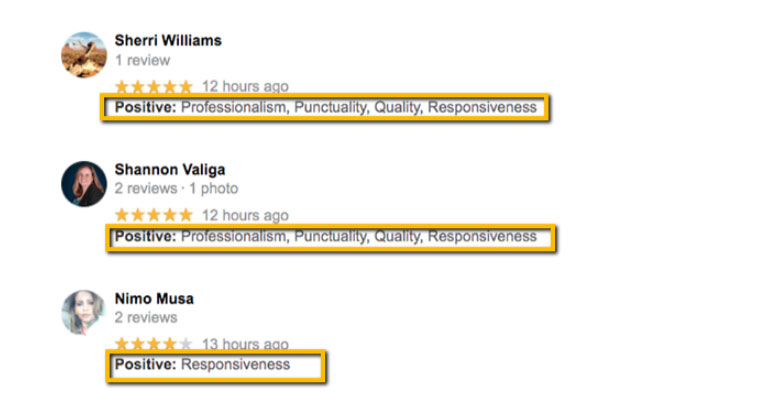 How Google Review Attributes Work
Positive reviews: For 4 or 5-star reviews, reviewers will see the question, "What do you like about this business?" Reviewers are asked to select from the designated positive attributes, such as professionalism, punctuality, quality, and value.
Neutral reviews: For a 3-star rating, no attributes are presented to select.
Negative reviews: For 1 or 2-star reviews, reviewers will see the question, "What do you not like about this business?" The reviewer may then choose between the negative attributes presented. These will appear after the word "Critical" in a review if a user selects a negative attribute.
Positive and negative review attributes will display in organic search via Google My Business.
What Reputation Attributes Means for Your Small Business
Listen to what your customers are saying about you.
Learn what to repeat (positive attributes) and improve where needed (critical attributes).
Ask and encourage your customers to share their feedback.
It's important to go beyond your star rating and study customer feedback. Tools like the Surefire Local Marketing Platform provides easy insight into what your customers are saying about you. Your reviews can be sorted by date and star rating, as well as specific words used in reviews. What's unique about the Surefire Local Marketing Platform is that it grows with Google. Soon, you'll be able to view your reviews by attribute.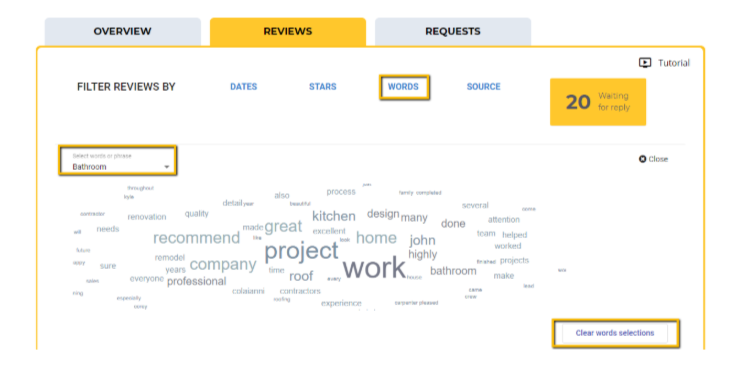 Surefire Local transforms you and your marketing team into local marketing pros overnight. Through utilizing the Surefire Local platform, you have complete control of all your major marketing channels and will know exactly where new customers are coming from, the activities that drove them to convert, and how much it cost you. With this data, you can continuously gain insights and take action to attract and engage new customers through measurable, multi-channel marketing. Learn more by requesting a free demo today!