With recent changes made by Google, a homeowner's search result for a local home improvement business will now show the following three sections:
At the very top are ads,
Followed by Google Map listings for local businesses
With organic search results found at the bottom of page one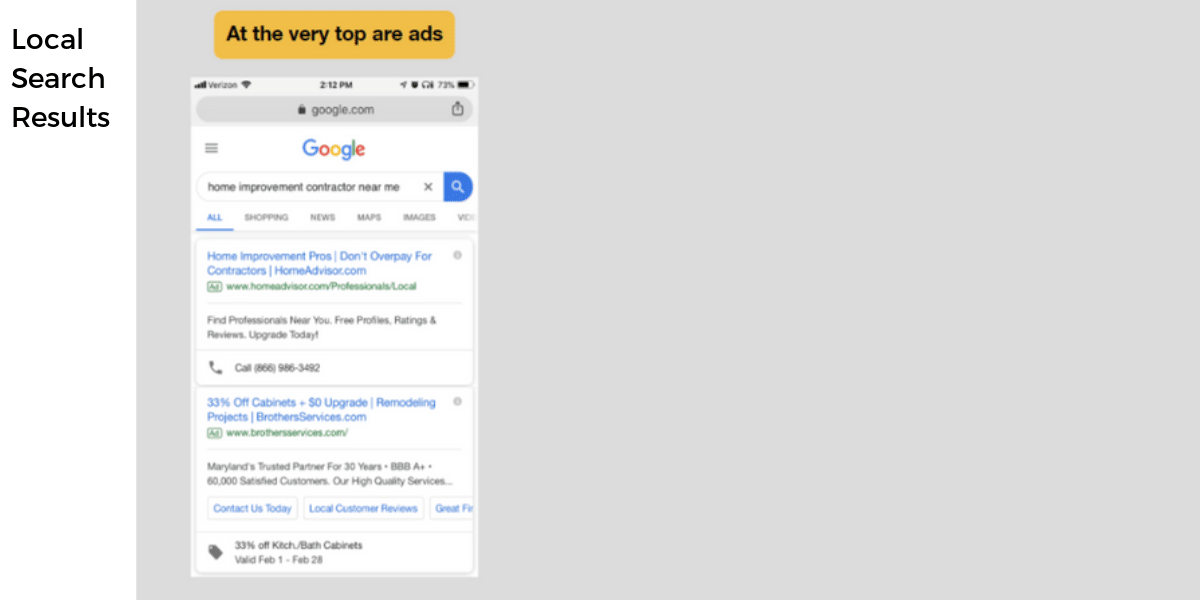 Your placement in each of these sections directly corresponds with the quality of leads you're getting. Our recommendation to businesses like yours is to have a strategy that gets your business listed in all 3 sections so that you can own page one of Google. Fill out the form below or click here to schedule a call with our team of digital marketing experts and find out your personal Google visibility score!
Invest now for the spring season! We're running a special offer (available to the first 5 responders): 50% off the setup and 50% off the first month if you sign up for a marketing package by Wednesday, March 6th, 2019.