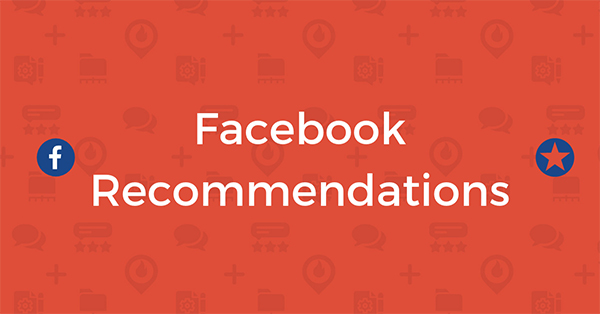 If you run a business that involves providing a service to homeowners (HVAC, remodeling, roofing, etc.) then you know how important social media is to your digital marketing strategy. It gives you a chance to interact with your current and potential clients, build trust with them, and give them the confidence they need to hire you to work on their home.
And a huge part of a successful social media presence is your Facebook reviews. With so many dishonest and unqualified companies out there, your customers need to know they can count on you. But Facebook is about the change their entire customer review model. Here's what you need to know about these changes so you can manage your local marketing accordingly.

What Are the Changes?
As you probably know, in the past, Facebook operated with a five-star review system. Your customers could go online, rate your company on a scale of 1-5, and leave their comments, boosting your local marketing in the process. But Facebook has decided that while these reviews are helpful, they take too much time to complete, so most people simply don't review companies at all. In an effort to get more people to give feedback, they have switched to a recommendation system.
The new recommendation system is a simple yes or no question. Your customer simply states whether or not they would recommend you to a friend. After they have answered the question, they will be given the option to add rich endorsements to their review. These are pre-populated attributes they can add to their recommendation, such as "reliable" or "great service," to give readers more insight into why they said yes.
What Happens to the Old Reviews?
Luckily, all of the current reviews and the review score you have accrued before the switch will still remain visible on your page, but it is predicted that the highlight on your page will be the number of "yes" recommendations you have. So instead of a aiming for a high average rating, you want to aim to have a high number of recommendations. Essentially, Facebook is switching to a quantity-over-quality mindset, and before long, your past reviews will no longer be relevant.
What Does This Mean for Home Services Contractors?
What this means for you is that you need to start requesting recommendations as soon as the feature is rolled out. When people in your area are searching for HVAC contractors, home remodelers, or roofing contractors (or whatever other service you provide), they will be able to see, at a glance, which company has the most recommendations. Your goal should be to get more than your competition.
There are understandably mixed opinions about the change from reviews to recommendations. On one hand, it's a lot easier to ask your customer to answer a simple yes or no question than it is to ask them to leave a review. It will take them literally one second instead of the several minutes a review would take. On the other hand, it is a lot harder for you to gain valuable insight from your customers if all they have to do is answer yes or no. With written out reviews, you can take actionable steps. With a yes or no, you will need to further investigate to get any use from it.
What You Can Do About Inauthentic Recommendations
Inevitably, at some point, you will receive a recommendation that you feel isn't just. Facebook is anticipating this, and they have made it easy to report the recommendations to get them removed. You will be able to report recommendations if you feel they are:
Irrelevant
Unfair
Spam
Violent
Harassment
Inappropriate
While the exact implications of the switch are unclear, one thing that we know for sure is that you always want to provide the best service at every visit. That way, when your customers are asked if they would recommend you to a friend, they can click "yes" without even thinking.
If you want to step up your contractor marketing game to outshine your competition on Facebook and beyond, contact Surefire Local today. We specialize in helping home service businesses get the attention and the leads they are seeking.