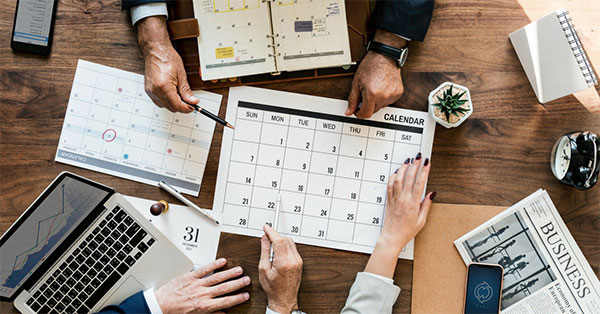 In our '7 Ways Successful Contractors Are Nailing Digital Marketing' webinar, we talked about the various strategies smart businesses use to increase their close rates by 5% to 9%. But knowing effective tips and tricks isn't enough if you ignore the common pitfalls that may be weakening your own digital marketing game. We've outlined some of them below.
Knowing the best tactics in digital marketing may not be enough if you're still committing critical errors.
1) Website and SEO: An outdated website and SEO strategy.
Google has long cottoned on to tactics like keyword stuffing, low-quality backlinks, and repetitive anchor text. If your website and SEO haven't evolved along with Google, you need to seriously rethink your strategy. What works? Optimizing for user experience, mobile friendliness and voice search, as well as a general focus on quality over quantity.
2) Ratings and Reviews: Ignoring the power of existing customers.
In local services industries especially, failure to leverage and upsell existing customers can be a costly mistake. You spent a lot of money converting those customers; treat them like the valuable business assets they are! Make sure you have a solid customer care system in place as well as a set process for acquiring customer feedback.
3) Directory Listings: Assuming your business is listed correctly in online directories.
Your local business data is has a direct impact on your search rankings and bottom line. Given this, it is a mistake to just assume everything is accurate, complete and consistent. You can check your directory listings here. Another pro tip: Check the official guidelines for representing your business on Google to see whether you're following best practices.
4) Google AdWords: Failing to accurately define your target audience.
Despite the new emphasis on intent marketing, understanding your audience is still vital to the success of any digital marketing campaign. A Network Advertising Initiative (NAI) study showed that behaviorally targeted ads are twice as effective as non-targeted ads. When in doubt, always, always look back at the data.
5) Content: Too much creation, not enough promotion.
The rule of thumb in marketing is 20% creation, 80% promotion. You've spent time and money on relevant, high-quality, targeted content. Make sure you optimize and leverage the right channels for distribution so that your precious content reaches the right audience.
6) Social Media: Too much business, not enough human.
Social media is a business tool, yes, but it is meant to be social. Some things you can automate—updates, sharing blog posts, looking out for mentions—but when it comes time to talk to your customers, you need to respond as a real human.
7) Analytics: Measuring without understanding
Everyone says you can't manage what you can't measure, but if you don't understand what you're measuring in the first place, then what's the point? Make sure the KPIs you're tracking is given proper context so that the data you end up with is useful and actionable.
Need help avoiding these pitfalls?
Surefire Local specializes in hardworking marketing for hardworking people: we'll put your marketing to work so you can finally get the quality leads you really want. Schedule a quick 15-minute chat with our expert team at 888-804-8685 or marketing@surefirelocal.com.