484%
growth in overall search traffic YoY
44%
increase in leads generated YoY
47%
decrease in cost-per-lead YoY
46%
growth in revenue YoY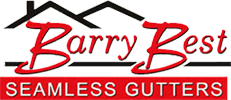 Client Headquarters:
Canastota, New York
Challenge Summary:
Barry Best Seamless Gutters needed an online marketing strategy that made it easier to increase visibility, attract new prospective customers within their local market, and improve marketing ROI.
Solution Summary:
Highly Engaged & Active Online Presence
Lead Generation
Content Management
Local SEO & Website Optimizations
Reputation Management
Digital Marketing Strategist
The Challenge
Barry Best Seamless Gutters wanted more visibility online across all the channels used in today's customer journey as well as to attract more prospective customers through local activities.
Prior to partnering with Surefire Local, their team had a difficult time keeping up with maintaining an active online presence. Their website was designed by someone who created websites as a side job, not a professional by any means which meant they quickly outgrew it. It was time for a change in strategy.
Wanting to optimize their digital footprint and maximize their budget, they began their search to find a professional.  What ultimately led them and attracted them the most to Surefire Local was the chance to work with a Digital Marketing Strategist who could help them create and launch a strategy that touched on all aspects of their online presence.
Working with their Digital Marketing Strategist, Barry Best Seamless Gutters established the following goals:
Build a new website and increase overall search visibility within their local market

Generate more leads at a lower cost

Grow revenue
The Solution
Barry Best Seamless Gutters teamed up with Surefire Local to tackle their digital footprint challenge. Their team knew from the start that they provided exceptional customer service, it was just a matter of becoming more visible online so that more prospective customers could find them. They also understood that building a strong digital footprint wasn't a set-it-and-forget-it type of strategy, and that a multifaceted approach would be required.
Together, with guidance from their Digital Marketing Strategist, they focused their efforts on three core areas to improve the business's digital footprint: Relevant Content, Online Reviews, and Lead Management. Their blog now attracts national attention, which in turn has improved their credibility with Google and has become one of the most-read blogs for their industry.
"I love the platform, that's the starting thing. Going on there to see the leads and see the data myself instead of having someone call us once a year saying 'Here's what we brought in for you.' That's the honest part because I know it's true. I can go right in there and verify it."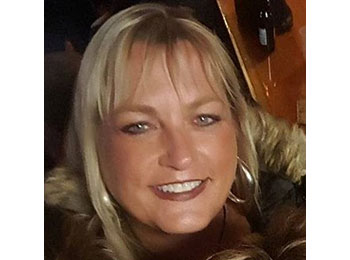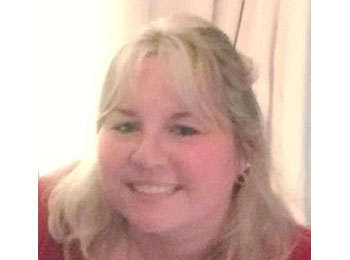 Holly Westcott
Office Manager
The Surefire Difference
Barry Best Seamless Gutters now appears across all channels prospective customers use. Their team has successfully been able to increase their lead volume while reducing their costs. Their business, led by Kelly and Jon Barry has become a leading, trusted brand in Syracuse, New York and its surrounding area.
By utilizing the Surefire Local Marketing Platform and working hand-in-hand with their Digital Marketing Strategist, Barry Best Seamless Gutters has been able to improve their digital footprint and maximize ROI. The platform makes it easy for them to send review requests, publish blog content, and check in on their metrics to see a snapshot of their return on investment. Their efforts have resulted in the following:
Online Visibility
484% growth in overall search traffic YoY
Lead Generation
44% increase in leads in 1 year

47% decrease in cost-per-lead YoY
Revenue
46% growth in revenue YoY
Reputation Management
Their team has sent 30+ review requests in 1 month which led to 7 new reviews posted to Google.
Thrilled with their results, the Barry Best Seamless Gutters team has shifted focus to recruiting. They've become overwhelmed with new customers that their biggest problem currently is trying to hire enough people and train them so that they can handle the job volume. But if you ask us, that's not necessarily a bad problem to have!